There's nothing more fun than looking for a new car to help you get around the Fayetteville, Fort Bragg, and Pinehurst areas. However, after you've found the perfect vehicle, you'll need to decide whether you'll lease or buy it. Continue reading to learn more about the differences between leasing vs. buying an automobile and which option might be right for you.
Pros & Cons of Car Buying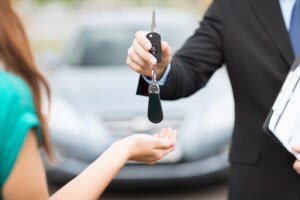 Few things in life are sweeter than buying your first car. You're free to do what you'd like with it. You can paint it, customize it, and drive it anywhere you want. You even have the power to sell the car or trade it in. The key difference between owning and leasing is that when you buy the vehicle, you don't have to bring it back to the dealer once the agreement is up.
While buying a car or truck has many pros, there are some cons to keep in mind. In the event that you decide to finance the vehicle, you'll probably need a larger down payment than if you were to lease it. And since you're paying for the total value of the car, your monthly payments will probably be higher than if you were to lease the same vehicle.
If you own the vehicle, any malfunctions that aren't covered by a warranty will be your responsibility to pay for. Finally, having to sell the vehicle can be seen as a drawback to some. The value of almost all cars goes down over time, leaving you at a loss when you go to sell.
Pros & Cons of Car Leasing
Drivers that aren't sure which car they want might enjoy the flexibility of leasing vs. buying. According to a leasing agreement, you'll borrow the vehicle for a couple years, and when the agreement ends, you'll give it back to the dealer. Plus, if you decide that you like the car, you can opt to buy it at the end of your lease agreement.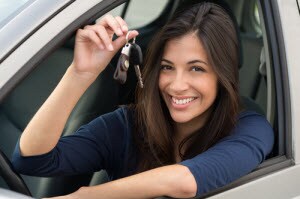 Drivers who lease vehicles typically experience lower monthly payments than those who finance one. For that reason, leasing is attractive to drivers with budget restrictions. Virtually all vehicles under a leasing agreement feature a limited warranty that covers the cost of some services, which can help you save money.
In addition to these benefits, drivers should keep in mind some of the limitations of leasing a vehicle. Primarily, you'll find that your leasing agreement specifies mileage limitations. For every mile that you go over your mileage restrictions, you'll be charged a fee. In addition to mileage restrictions, you'll be required to return the vehicle in pristine condition when the leasing agreement is over. For example, if there's a coffee stain on the front passenger seat, you'll have to pay a penalty.
Picking an Option
In the paragraphs above, you learned all about the benefits and limitations of both leasing and buying a new car. However, it's up to you to determine which option makes the most sense for you. Depending on what you're looking for and what you can afford, both choices have their benefits. If you'd like some additional information, just give us a call at Peterson Chrysler Jeep Dodge Ram or contact us online.
Peterson Chrysler Jeep Dodge Ram is conveniently located in the Fayetteville, Fort Bragg, and Pinehurst area.