Peterson Chrysler Jeep Dodge Ram is proud to help drivers all across the Fayetteville, Fort Bragg, and Pinehurst area, from the moment they step on our lot until they're driving off in their new vehicle. But when it comes to picking the right vehicle, that's where we try to help the most. It's never easy deciding on the right model, but it can be even more difficult choosing the right trim level. That's why we have this trim level review library, so you can learn all about the different trim levels so you can decide for yourself which one is best for your driving needs.
Our Trim Level Reviews
When you're considering your next car, and you're pretty sure that you've found the right model, you still have work to do. Choosing the right trim level is important because there may be huge differences between each version of the vehicle, and you'll want to know all about the features and components so you can get exactly what you're looking for with your next car. These differences may include seating materials, sound systems, and sometimes even engines.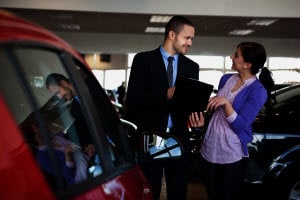 How These Trim Level Reviews Can Help You
When you see a car commercial, they always show the best features. However, those features aren't always available with the base model. In fact, there may be a few upgrades needed to get those features. But, we're here to help you learn more.
These trim level reviews show you how each and every level of the vehicle differs in what they offer. We'll start with the base trim and then begin showing the upgradable features that are available with each varying trim level. By reading the trim level review of your favorite Chrysler, Jeep, Dodge, or Ram model, you'll be able to figure out the exact trim level that's right for you based on your needs and preferences as a driver.
Get started on finding the right trim level by clicking the model you want to learn more about. You'll be able to see what each trim level offers so you can decide what works for you.
At Peterson Chrysler Jeep Dodge Ram, we're always happy to help drivers from the Fayetteville, Fort Bragg, and Pinehurst areas make the decision that's right for them.
Jeep Grand Cherokee Trim Levels