If you want your vehicle to last as long as possible, regular service is the best thing you can do. Preventative maintenance goes a long way to reduce the likelihood of costly and time-consuming repairs. The best way to make your vehicle last longer and drive better is to put it on a reliable maintenance schedule.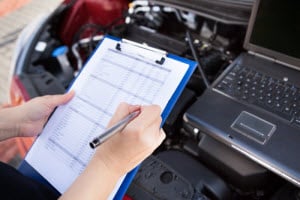 Remember that properly-maintained vehicles can drastically improve trade-in value as long as there's documentation of services. Some warranties also depend on regular service intervals to remain valid. Getting your vehicle regularly serviced can only work to improve your position, so get your vehicle on a maintenance schedule today. We've provided a comprehensive list of recommended maintenance schedules for Chrysler, Jeep, Dodge and Ram vehicles.
Why a Maintenance Schedule?
You may wonder why a maintenance schedule is even necessary. You may have had your vehicle for years without a single service appointment and everything is still working fine. While that's fortunate, it is also unwise. Mechanics aren't around just to fix big problems. They can fix small problems too, and regularly fixing small problems greatly decreases your chances of developing a big problem.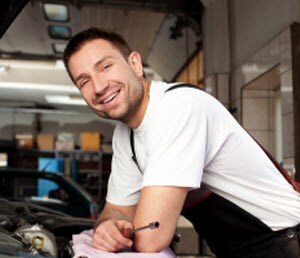 Little things, like getting your oil and oil filter changed every six months, can go a long way to preventing major engine maintenance. Faulty oil can damage your engine, sometimes irreversibly forcing you to buy a whole new engine. Keep in mind that you don't have to replace everything at once. Timing belts will last a whole lot longer than your tires. Knowing the proper times to service particular parts of your vehicle is essential to getting the most out of your vehicle, and a maintenance schedule does exactly that.
Where to Get Service
Keeping to your maintenance schedule is easy with the service department at Peterson Chrysler Jeep Dodge Ram. Our highly-trained experts can take care of every service on your schedule or even help you set up a schedule for your specific vehicle. Since the beginning, Peterson Chrysler Jeep Dodge Ram has been committed to helping customers all over the Fayetteville, Fort Bragg and Pinehurst areas keep their cars in top shape for years past their warranty.
For the best service, make sure you come to Peterson Chrysler Jeep Dodge Ram for all your maintenance needs. Fulfilling your maintenance schedule will keep your vehicle running great and increase its value when you decide to upgrade. Our friendly professionals stand ready to help you however you need. Visit us or call our service department to get your maintenance schedule started!
Jeep Grand Cherokee Maintenance Schedule