When you want your vehicle to perform smoothly as you're taking it around the Lumberton, Fayetteville, and Hope Mills areas, you should keep up with maintenance. One of the most common forms of automotive maintenance is the oil change. This simple service is crucial for the performance and well-being of your car, and at Peterson Chrysler Jeep Dodge Ram, we're here to help.
How Oil Helps Your Vehicle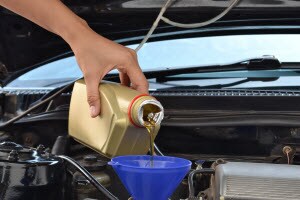 Oil is the life blood of your vehicle, as it's absolutely imperative to your vehicle. Oil is used to lubricate the moving metal parts in your vehicle to allow them to move about flawlessly and without any problems. The oil not only lubricates these parts, but it also helps disperse the heat they emit to keep them cool and functioning properly.
Because oil works tirelessly for your vehicle, it requires a change. Depending on your vehicle and the type of oil you use, you may get 5,000 to 8,000 miles out of it before having to change it out. When oil is first introduced to your vehicle, it has a honey brown coloration. Over time, it becomes black and sludgy and requires a change in the near future.
Why You Need an Oil Change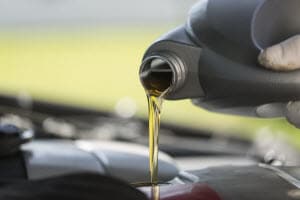 Because oil gets dirty, it also becomes less effective. When it's dirty, it doesn't perform as well at lubricating the parts or keeping them cool. When the time comes, you should never put off an oil change. Fresh oil can greatly improve your vehicle's overall performance and even its fuel economy. If you hold off on the oil change, you'll notice a sluggish performance, and eventually, your engine will overheat. Putting off the oil change can even result in your engine completely shutting down, requiring extensive repairs or an expensive replacement.
Getting Your Oil Changed
At Peterson Chrysler Jeep Dodge Ram, we're more than happy to help keep your vehicle in the best of shape. Whenever you're in need of an oil change, don't hesitate and risk your engine seizing up. Instead, give us a call. Our team of technicians performs oil changes on a daily basis, so you can relax knowing that you're in the best hands. The oil change is a relatively quick process, so you don't have to change your schedule around just for this simple (but necessary) service.
Schedule your next oil change with us at Peterson Chrysler Jeep Dodge Ram-proudly serving drivers all across the Lumberton, Fayetteville, and Hope Mills areas.