While there are plenty of mechanical parts in your vehicle, one of the most important components is the transmission. This part helps your vehicle by shifting gears so you can attain your desired vehicle performance. Whether you have an automatic, a manual, or even a continuously variable transmission, it's important to know when your transmission is starting to show signs of wear. More importantly, you'll need to know where to get transmission repair services near you in the Fayetteville, Fort Bragg, and Pinehurst area. Luckily, our team at Peterson Chrysler Jeep Dodge Ram can help!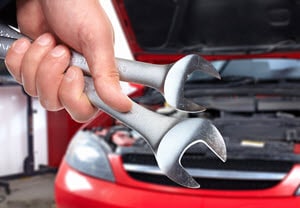 Dealing with Transmission Problems
It's easy to tell when there's something wrong with your transmission, because of the differing performances, and even a sluggish response. However, most drivers assume that a transmission problem is the death knell for their vehicle. This isn't always the case, because most transmission problems can be repaired. However, it's not always the cheapest procedure, given the pricey, but durable, materials that you'll need for the replacement parts to fix your transmission.
Signs of Transmission Problems
You don't have to be a trained mechanic or a certified technician to determine that something's wrong with your transmission. There are several signs that can tell you that something's wrong with your transmission. All you have to do is keep your eyes and ears open.
Slipping transmission: Does your vehicle feel like it's not accelerating as it normally would? Have your transmission checked out to see if it requires any extensive repairs so you can get back to your normal driving as soon as possible.
Fluid leaking: Is there a puddle of brown or red fluid underneath your vehicle? Your transmission fluid is sealed, so if it's leaking, you'll want to get it checked out right away.
Burning smells: Do you smell something that borders on sweet and smoky? It may be your transmission overheating.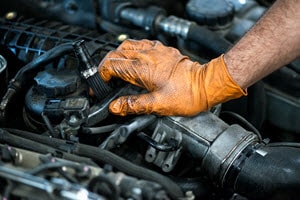 The vehicle is loud in neutral: Do you hear a loud hum while you're in neutral? This could indicate a problem with your transmission, so get it checked out before the problem becomes worse, and the repairs get pricier.
Finding Transmission Repair Services near You
If you've paid close attention to your vehicle, and you've picked up on some of the signs that are listed above, then finding transmission repair services near you should be the next step. But while there are plenty of auto centers in the area, you'll want consummate trained professionals that'll provide the necessary care and attention so the problem can be corrected with a long-lasting solution.
At Peterson Chrysler Jeep Dodge Ram, our team of technicians is here to help you fix your transmission so your vehicle can function as normally as possible. Using the right tools, and their expertise, they'll be able to find the issue that's affecting your transmission and effectively fix it so your transmission performance is no longer sluggish or unresponsive. Schedule your service appointment online today.