Investing in a used car is an extremely thrilling adventure. You understand you are likely to avoid wasting income with a new car, you are aware you are going to take advantage of the adventure of looking for the right vehicle, and most of all, you are sure that you're going to in the future be rolling in a used car that really satisfies you.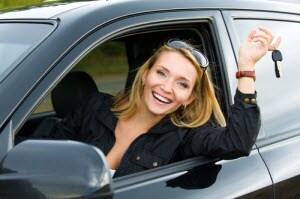 Then again, choosing a pre-owned vehicle can be an extremely challenging procedure. There are several things to consider, there are lots of decisions to be made, and there are numerous potential obstacles to avoid.
So, to make things a bit easier for you, our specialists at Peterson Chrysler Jeep Dodge Ram created this educational pre-owned automobile buying checklist. We hope drivers in Fayetteville, Fort Bragg, Pinehurst, as well as the surrounding communities learn a lot from this article. Contact us for more information!
The way to purchase a Used vehicle
Examine the automobile's history report. Ask the dealer for a used vehicle history report for each car that you like. It could be from CARFAX® or perhaps from another trusted institution.
Negotiate, negotiate, negotiate!
Investigate costs. Review the prices for the cars on your list utilizing your budget.
Plan a test drive. The test drive is the highlight of the used automobile purchasing process. You'll find it so easy. The test drive shows you if what you read on paper translates to the real world. For this reason, spend the appropriate period of time and energy regarding this stage, because it's totally worthwhile.
Search for a local used dealer. Hmm… Peterson Chrysler Jeep Dodge Ram is a good start!
Paperwork. We're not going to lie: there's lots of paperwork with financing a used car or truck. But, once you submit an application to get pre-approved for financing on our site, you'll save yourself a large number of paperwork at the dealership!
Book an evaluation. Once you opt for a certain car (following the test drive), get it checked by an expert. They'll try to find any concealed concerns, to make sure you avoid being scammed.
Generate a budget. Your allowance is definitely the foundation for the rest of your pre-owned car buying venture. If your groundwork isn't sturdy, then your whole structure will surely collapse.
Build a small list. Research before you buy and record a variety of vehicles that meet your needs. Take full advantage of tools such as reviews, comparisons, specifications, pictures, and more.
Contact Us at Peterson to Arrange Your Test Drive Today!
Here at our dealership, we make the pre-owned car financing adventure is a joyful one, rather than a difficult one. You can contact us on the phone or stop by our lot right now if you would like to learn more.
You are able to road test any of the cars or trucks from our significant supply of used models. Just let us know, and we'll help you get set up.