When it comes time to purchase a new car, there's plenty of research that should be done first. You'll have to find models, specifications, photos, and more. But even after all that, you still may wonder just how well your favorite model holds up against the competition.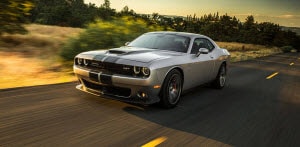 At Peterson Chrysler Jeep Dodge (CJD), we want all our customers in the Lumberton, Fayetteville, and Hope Mills area to be well-informed before shopping. That is why we've compiled this library of helpful vehicle comparisons.
Chrysler Comparisons
Dodge Comparisons
Jeep Comparisons
RAM Comparisons
How to Use These Comparisons
In every vehicle, there's a few categories that might top our wish-list. These include performance, safety features, interior space, and technology. In our vehicle comparisons, we closely examine these categories to show which cars can offer you the most bang for your buck.
So, what is your preferred model? Find it in the archive listed on this page to see how it compares to other leading vehicles in its class. That way, you'll have no doubt which is worth your investment.
About Our Dealership
At Peterson CJD, our major concern is your satisfaction. We know the only way you're going to drive home happy is if you've been given enough options to make the best choice possible.
In addition to the many shopping and research tools offered on our website, we also have a large inventory of new and used vehicles. Browse online today to find specifications and photos. You might just be able to find a great deal, too. Check out our specials page to find out.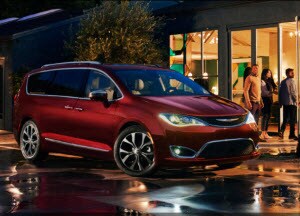 We also have trusted finance and service centers. Whether you need financial assistance or vehicle repairs and maintenance, don't hesitate to give us a call. We have all the tools to get the job done right.
Need More Information?
Before you settle on your next car, be sure to do your research first. Reading through these comparisons can be an excellent shopping aid, however, they may leave you with a few more questions.
Any drivers in the Lumberton, Fayetteville, and Hope Mills area who have additional questions can give us a call at Peterson CJD. When it comes to your shopping experience, we're always happy to help.