We live in the digital age-the post-information age. The entire range of human knowledge is out there for the taking, and while that sounds great off-hand, it's actually overwhelming, especially when you're trying to research something that should be as simple as finding a new car.
Chrysler Reviews
Jeep Reviews
Dodge Reviews
RAM Reviews
When you're looking for information on which kind of Chrysler, Dodge, Jeep, or Ram vehicle might be best for your needs, it can be easy to get buried in millions of search results, all of which throw confusing numbers at you that don't seem to tell you anything.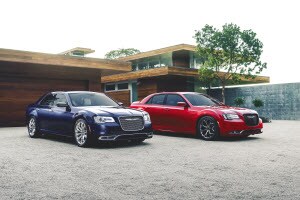 That's why it's a wise idea to have a resource for all the information you need about vehicles right at your fingertips. Peterson CJDR is pleased to provide for you a complete list of vehicle reviews for all of our customers, whether you live in Fayetteville, Lumberton, Hope Mills, Laurinburg, St. Paul, Pembroke, or Elizabethtown. When the time comes to research your next car, just check out our review page for everything you need.
Plain Language Fayetteville Area Car Reviews
When you're looking for auto reviews for your next purchase, you want information that's written in plain language. You don't have time to suss out what technical specifications mean. You're more interested in what the technology, safety, and entertainment features will do for you. You'd rather know how many miles per gallon you're going to average. You want to know if your backseat passengers are going to have their knees in their chest, or room to stretch out.
That's where the Peterson CJDR auto review database comes into the picture. Whatever your interest, we've got a review for all of the latest model vehicles from Ram, Jeep, Dodge, and Chrysler. All of them spell everything out by trim levels, options packages, and even how they compare to other vehicles in their class. Everything you want to know is right here at your fingertips.
Peterson CJDR Review Database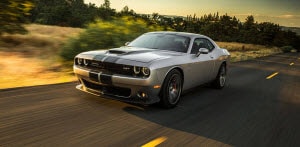 Peterson CJDR takes great pride in the resources we offer to our customers. We want to provide much more than an expert sales, financing, and repair team, but a range of online educational resources to help all of our clients know exactly what they're getting before they even walk into the lot. That's exactly why we provide this database of Fayetteville area car reviews.
Interested in what trim level you need to buy to get the most safety features from your new Dodge Ram pickup truck? Our review list will tell you what you need to know. Maybe you want to know what's new in the Dodge Charger options for this year? We'll break that down for you as well. Every bit of information you need is right at your fingertips.
Don't spend hours searching for information on cars in the Fayetteville, Hope Mills, Laurinburg, Lumberton, St. Paul, Pembroke, or Elizabethtown areas. Just spend a few minutes reading reviews from our online database and learn everything you need to know. For more information, give us a call at Peterson CJDR or stop into our showroom today!